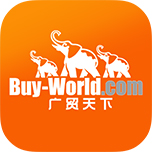 The Buy-world.com app is a leading wholesale mobile marketplace for global trade.
Buy products from suppliers around the world, all from the convenience of your mobile device.
Business Matching

Provide a wide range of contact channel for buyers and suppliers, faster and more efficient.

Escrow

Ensuring fund security for buyers and suppliers, make every transaction without risk.

Inspection Service

The inspecter will help to inspect the products and provide an inspection report for you.